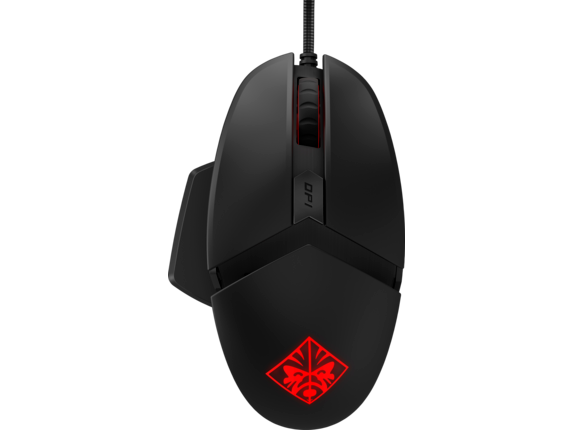 OMEN Reactor Mouse
Score a next-level competitive advantage with lightning-fast optical-mechanical switches and customize your way to a comfortable win.
OMEN Headset 800
When the difference between the kill-of-the-century and staring down a kill-cam is one critical move away, communication is crucial. With comfort and clarity under control, you're fully immersed in your environment, and able to communicate with your team as if they're right there with you.
OMEN by HP Photon Wireless Mouse
Navigate any terrain armed with the ultimate weapon – the HP OMEN Mouse. Precision control with 8200 dpi laser tracking, 6 programmable buttons, and 8 sensitivity levels.
OMEN Keyboard 1100
Command a destructive symphony of keystrokes, with a mechanical keyboard crafted for high-caliber competition. Anti-ghosting with N-key rollover and ultra-responsive Blue mechanical switches deliver the agility you need to maneuver past the choke point, match after match.
OMEN Mouse Pad 100
The only thing standing between you and the comeback of the century is five perfectly placed headshots, and those don't come easy. A quality mouse pad can shift a jarring near-miss to a fluid kill shot, with a non-slick rubber base and ideal surface friction for precise, controlled mouse movements.