HP 774 Ink Cartridges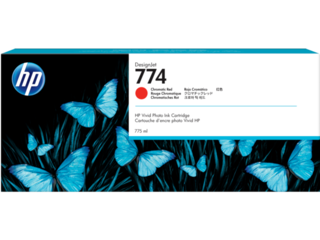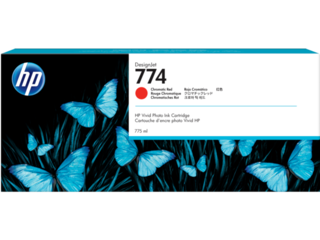 HP 774 775-ml Chromatic Red DesignJet Ink Cartridge, P2W02A
Get vibrant color and excellent results on challenging photo print jobs with chromatic red ink and uniform gloss. HP Vivid Photo Inks help you respond to high-production needs by providing reliable, high-quality, cost-effective printing.
Color(s) of print cartridges
Chromatic red
Compatible ink types
Pigment-based
Operating temperature range
68 to 77°F
Storage temperature range
-40 to 140°F
Operating humidity range
40 to 55% RH
Storage humidity
8 to 90% RH
Package dimensions (W x D x H)
2.1 x 4.5 x 10.39 in
Warranty
Until the "Warranty Ends" date has been reached or the warranted usage limit has been reached, whichever occurs first.
What's in the box
Ink cartridge
3% back in HP Rewards
Ships within 1 business day
Compare Products (max. 4)
Clear all