Black

Laser

Cartridges

2000
Check availability at
Delivery estimate to is:
Standard Delivery charge: Free
Spherically-shaped toner produces bold, crisp text and sharper images. Intelligence built into the cartridge enables time-saving convenience. Our latest technology offers more value along with the fast, reliable, trouble-free printing of Original HP.
HP 36A Black Original LaserJet Toner Cartridge
Original HP Toner Cartridges
High-volume professional prints
at an extremely low cost.
Professional print quality
Get standout business documents and marketing materials.
Consistent, reliable results
Enjoy sharp black text and vibrant colors in graphics.
Indoor air quality
HP printing systems work to prevent emissions that exceed eco-label standards and guidelines.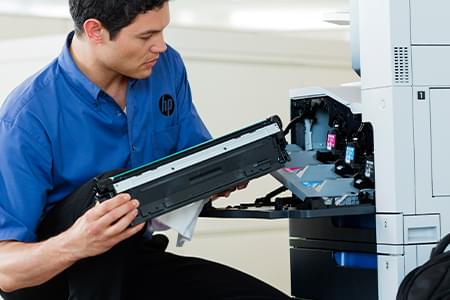 Reliable
Technicians are 3x more likely to service a printer when using non-HP toner cartridges.1
Quality
Almost 50% of problems caused by non-HP cartidges were poor print quality.2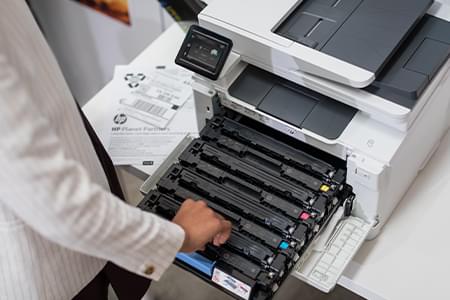 High speed printing
With low energy consumption, saves about 21% energy3 and lower on carbon footprint.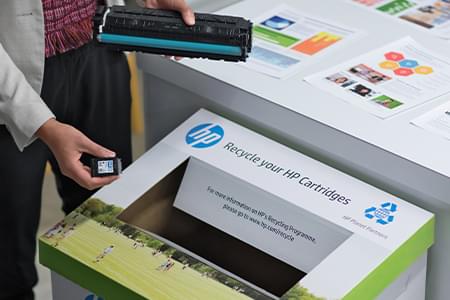 Eco friendly
97% imitation cartridges end up in municipal waste. HP always recycles empty orginal toner cartridges.4
Original HP is proven superior to compatible and manufactured Cartridges
Designed to work first time, every time
Rely on Original HP Cartridges to perform consistently.

Quality prints you can take pride in
Experience outstanding print quality when you use Original HP Cartridges.
Excellence for general office output. Print everyday communications, such as spreadsheets, invoices and documents.
Intelligence in the cartridge enables the time-saving features of a high-end HP LaserJet printing experience.
Spherically-shaped HP monochrome toner, redesigned all-in-one cartridge further enhance reliability, save time.
With the patented toner formula, you get consistent results at fast print speeds.
Better together. For ultimate speed and quality and maximum printer performance, use Original HP cartridges.
Intelligence in the cartridge enables the time-saving features of a high-end HP LaserJet printing experience.
Built-in intelligence helps you manage supplies proactively—you have the supplies you need when you need them.
HP's proven all-in-one cartridge design—so reliable and easy to use that printing is trouble free.
Original HP toner cartridges are designed for your usage needs and are available wherever you shop.
Produce bold, crisp text and sharper images. Your printer relies on HP toner innovation—and intelligence added to the cartridge—to achieve consistent, professional results.
Spherically-shaped HP monochrome toner produces bold, crisp text and sharper images every time you print.
Cartridge Colors: Black
Laser
2,000 pages
Standard Capacity Toner Cartridges
What's in the box
Toner cartridge
Recycling guide
Hardware compatibility
HP LaserJet P1505/P1505n Printer
More Information
Sku
Sku
CB436A
Cartridges and Printheads
Page yield (black and white)
2,000 pages
Cartridges Capacity
Standard Capacity Cartridges
Yield
2000
Cartridge color
Black
Technology
Laser
Color(s) of printing supplies
Black
Supply type
Cartridges
Product Names
Sub-brand name
LaserJet
Product sub type
Standard Capacity Toner Cartridges
Packaging
Stacking number for carton
36
Printing Media
Shelf life
Not applicable
Warranty
Warranty
2 years warranty from date of purchase (proof of purchase)
Warranty
This HP product is warranted to be free from defects in materials and workmanship. This warranty does not apply to products that (a) have been refilled, refurbished, remanufactured or tampered with in any way, (b) experience problems resulting from misuse, improper storage, or operation outside of the published environmental specifications for the printer product or (c) exhibit wear from ordinary use. To obtain warranty service, please return the product to place of purchase (with a written description of the problem and print samples) or contact HP customer support. At HP's option, HP will either replace products that prove to be defective or refund your purchase price. TO THE EXTENT ALLOWED BY LOCAL LAW, THE ABOVE WARRANT Y IS EXCLUSIVE AND NO OTHER WARRANTY OR CONDITION, WHETHER WRITTEN OR ORAL, IS EXPRESSED OR IMPLIED AND HP SPECIFICALLY DISCLAIMS ANY IMPLIED WARRANTIES OR CONDITIONS OF MERCHANTABILITY, SATISFACTORY QUALITY, AND FITNESS FOR A PARTICULAR PURPOSE. TO THE EXTENT ALLOWED BY LOCAL LAW, IN NO EVENT WILL HP OR ITS SUPPLIERS BE LIABLE FOR DIRECT, SPECIAL, INCIDENTAL, CONSEQUENTIAL (INCLUDING LOST PROFIT OR DATA), OR OTHER DAMAGE, WHETHER BASED IN CONTRACT, TORT, OR OTHERWISE. THE WARRANTY TERMS CONTAINED IN THIS STATEMENT, EXCEPT TO THE EXTENT LAWFULLY PERMITTED, DO NOT EXCLUDE, RESTRICT OR MODIFY AND ARE IN ADDITION TO THE MANDATORY STATUTORY RIGHTS APPLICABLE TO THE SALE OF THIS PRODUCT TO YOU.
Environmental
Operating temperature range
10 to 32.5°C
Recycled material content
27%
Storage temperature range
-20 to 40°C
Operating humidity range
10 to 80% RH
Non-Operating Humidity Range
10 to 90% RH
Compatibility
Hardware compatibility
HP LaserJet P1505/P1505n Printer
Geographic
Country of origin
Made in Japan
Dimensions
Dimensions without stand (W x D x H)
375 x 113 x 125 mm
Package dimensions (W x D x H)
375 x 113 x 125 mm
Printer Specifications
Print technology
Laser
Weights
Package weight
0.8 kg
Weight
0.6 kg
Appearance
Color
Black
Rated

5

out of

5
by
Jack is my nickname
from
Quality and Speed
It is the tax season, I needed ink quickly and with the quality I expected from HP. Great job, HP
Date published: 2019-04-16
Rated

5

out of

5
by
SaminMN
from
Long lasting, great quality. Super easy to install
Bought this for my HP 1505n laser printer. Wouldn't buy any other printer than a HP. It works flawlessly, cartridge is very easy to install, and is great quality.
Date published: 2019-04-06
Rated

5

out of

5
by
Anonymous
from
This product has great features
I have very good printings. It lasts longer than I thought. The cost per page is reasonable.
Date published: 2018-11-14
Rated

5

out of

5
by
HPMick
from
HP 36 A cartridges
Too expensive !! I may purchase a different brand of printer nrxt time.
Date published: 2018-11-05
Rated

5

out of

5
by
getaclew
from
arrived as normal...no problem
Toner arrived ...ready to use. It will do the job as expected I am sure... I cannot recommend to a friend as I do not know what kind of printer they may have. My printer is going on 6 yrs old so I do not know if HP makes this model any more.
Date published: 2018-06-24
Rated

5

out of

5
by
ADB01
from
Great Product
Meets all the requirements for my system.
Date published: 2017-07-08
Rated

5

out of

5
by
Teacher2014
from
Great Product
Had the opportunity to purchase a much cheaper toner cartridge for my HP laser jet printer, but chose HP because it lasts a long time.
Date published: 2014-01-12
Rated

5

out of

5
by
DebZ
from
Great Toner
Obviously this is a product that is bought more out of need than want. I have to say that I get my money's work out of this toner. The quantity of quality pages of printing I get is great.
Date published: 2011-09-12
Rated

5

out of

5
by
DrNurse12
from
best ever
I have owned multiple printers and used multiple toner cartridges and honestly these are the best! I get well over 2500 pages (up to 4000 sometimes) per cartridge. It just depends on what you are printing, word documents alone will get you about 3500 pages.
Date published: 2010-10-16
Rated

4

out of

5
by
KLeM64
from
I haven't used it yet? I ordered it for a replacement cartridge, but I haven't run out of toner in the other cartridge, yet. Thanks for asking. I appreciate finding cartridges. In my search, I discovered that your price is higher than some other places I could have ordered from. That's why I cannot give you the highest rating.
Date published: 2020-09-13
Rated

4

out of

5
by
YvanPoulin
from
Bonne operation...travaille proprement
Je voulais absolument acheter une cartouche HP authentique... J'ai dû attendre 1 mois pour la livraison!
Date published: 2020-07-01
Rated

4

out of

5
by
Manilal
from
IT WAS GOOD EXPERIENCE
I ORDERED IT TWICE it was good though
Date published: 2017-07-27
Rated

4

out of

5
by
shell14
from
Need more ink life
This product would be better if if had double the amount of toner. I replace it at least monthly. It seems the cartridge would last twice as long without difficultly... the problem is the lack of toner in the cartridge.
Date published: 2012-10-27
Rated

2

out of

5
by
clong0790
from
Low yield
While HP claims that this unit will produce about 200 pages I have yet to get more than 1000 and usually get closer to 800 pages. I always run the cartridge until it starts streaking. The minder program starts telling me it is low on toner after about 200 pages. I print mostly text with 8 to 10 pages of graphs per cartridge. Print quality is always good.
Date published: 2013-12-01
Rated

2

out of

5
by
tjsully
from
Printer eats toner
Yup wish I could reccomend an alternative toner source for this printer. The printer I love, works great. Toner lasts for about 1400 pages no more. We use it for our real estate business and do a lot of scan to e-mail which is awsome, however when it comes to printing this bad boy will break you. Toner can empty out in as little as two weeks.
Date published: 2010-09-22
Rated

1

out of

5
by
julienyc1025
from
Awful
[This review was collected as part of a promotion.] Do not buy this. It takes very long to start printing, the paper falls all over the place, it has constant errors, it's very loud, it gets very hot, turning it on and off is frustrating because you have to hold the button down for a long time.
Date published: 2020-04-21
Rated

1

out of

5
by
poorgoods
from
Damaged goods
I purchased this cartridge several months ago because I didn't want to run out of ink. It turned out that I purchased it a few months too early but I thought that this was okay because I just left it in its box waiting until I did run out of ink. Finally I opened the box and put it in the machine. I was really glad I had purchased ahead of time then. Now I'm not. The cartridge was damaged and there is a funny mark on every page I print. (It does print.) I purchased so long ago that I can't return it. I thought that by purchased from HP that I would not be gypped but I was. If I had waited until I actually ran out of ink, then run to the nearest store, I would have paid more but at least I could have returned the damaged package.
Date published: 2011-10-30
Add
Product

No product added to compare list