Best HP Laptop for University Students
Going to university soon?
Getting a brand-new laptop is one of the essentials for students who are about to enroll in the university. A laptop with great features is not only useful for studying and doing assignments, but also to keep students entertained and connected in their free time.
No matter what course and major you choose to pursue, HP laptops are made to go anywhere you do. Read about the best HP laptops for university students to help you decide which one is right for you.
Benefits of a Laptop for Students
When shopping for a laptop be sure you know how the device will be used.
Many university students will not only use a laptop as a research and learning tool, but also as a multimedia device designed for enjoying music, movies and even games.
For that, several things should be considered before getting a laptop, such as:
Good battery life and multitasking features to get through a full day of classes.
Processing power and storage options, depending on what applications are needed.
Entertainment and connectivity features, like bright display and audio quality.
Thin, lightweight, and durable design, making it more practical to carry around.
What University Students Use Laptop For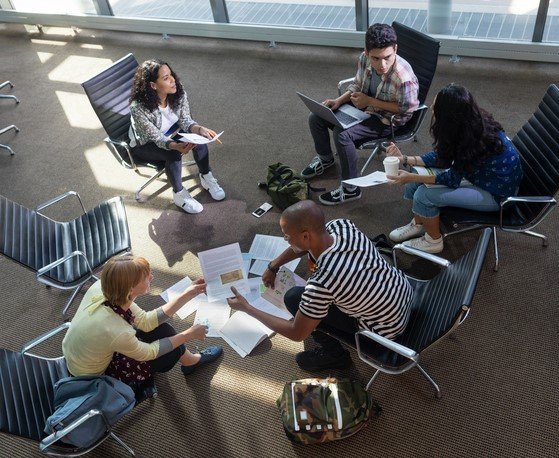 1. Studying
Having a laptop is beneficial for students to write down notes in classes and doing discussions with the lecturer. But most importantly, studying and working on projects and assignments are always done outside of classes.
Whether you need to study alone or with friends, a laptop will let you access work anytime and anywhere.
2. Entertainment
All work and no play equals to a dull student life. In their free time, students will usually seek out something to keep themselves entertained and connected to others.
With a laptop, students can watch movies, play games, surf the internet, or chat and video call their family and friends.
3. Academic Success
In this modern age, almost all academic subjects and programs will require students to work with various computer applications.
Having a laptop is not only essential for studying, but also to help you achieve great outcome with projects and keep your path to graduation bright.
Why Do You Need a New Laptop?
Not sure if you should get a new laptop because you already own one?
You don't necessarily need to buy another one, but you can consider upgrading to a brand new laptop as a fresh start, especially with a newer, faster processor and bigger storage space.
Some indications that you should consider changing to a new laptop:
The laptop is older than 3 years - even if it's still functioning well.
The battery is 2 years old and is expensive to replace.
Graphics cards and other internal peripherals are nearing two years with regular use.
Best Laptop for University Student
Many students will often switch back and forth between studying and doing assignments with enjoying movies and gaming on the same laptop, so it makes sense to combine those capabilities into one device.
A laptop with fast processing speed and big storage is great for students who will spend a lot of time using their laptop for everyday tasks and entertainment activities.
Browse for our top picks below:
HP Pavilion Gaming Laptop
For a mid-level laptop that can do it all, nothing beats the HP Pavilion Gaming laptop. It offers great power to multitask projects and entertainments with up to Intel® Core™ i7 processor and 8GB of RAM, and the option of dual storage for you to store more.
Additional features:
NVIDIA® GeForce® GTX graphics
1TB of storage
FHD or 4k Display options
OMEN by HP 15" Gaming Laptop
Students wanting the best of all worlds will want a model that can handle work and play. OMEN by HP's impressive Intel® Core™ i7 processor can handle today's top gaming titles, while the NVIDIA® graphics prevents unnecessary lag in play.
Additional features:
1TB of HDD
Dual storage option
Up to 16GB of RAM
HP ZBook 15v Mobile Workstation
Graphic design, animation, and other creative students need a laptop that doubles as their vision station, which is where the HP ZBook 15v laptop comes in as a winner. It comes with the industry's best tools and NVIDIA® Quadro® graphics to handle whatever today's inspired student can put it through.
Additional features:
Up to Intel® Core™ i7 or Intel® Xeon® E3 processor
Up to 16GB of RAM
Up to 2TB of storage
Best Entry-level Laptop for Student
Every student is unique, and so is their computing needs.
For those who just aren't sure where to start, or those who knew that they won't be using heavy applications, there are a few basic and budget-friendly laptops available that will get the job done for you.
Browse for our top picks below:
HP Chromebook Laptop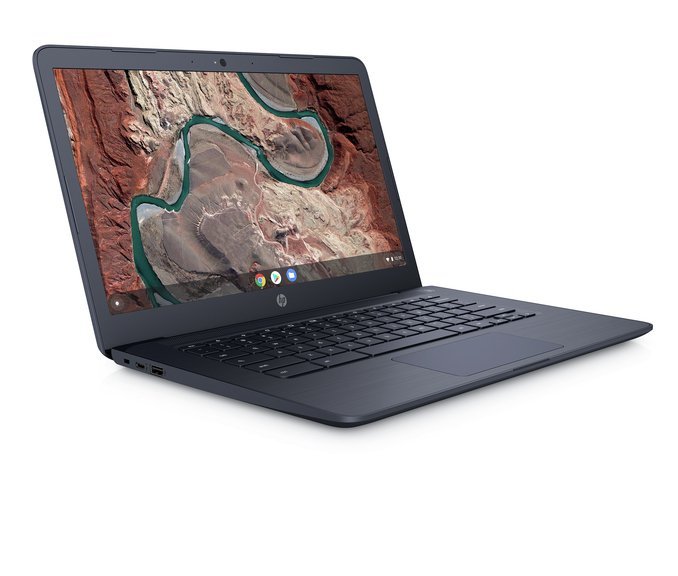 HP Chromebook is designed specifically for students who want to minimize clutter, as the series runs on Google's Chrome OS™ and integrates seamlessly with existing Google accounts. HP Chromebook is lightweight and does it all for a very pocket-friendly price.
Additional features:
Up to 8GB SDRAM
Up to 64GB eMMC
HP Pavilion 14" Laptop
Today's university students go through long days of balancing between study, work and play, so the ideal laptop should be ready to deliver. The HP Pavilion 14" laptop is amazingly versatile and lightweight so you can take it to all the classes, games, and study groups you want.
Additional features:
Up to Intel® Core™ i7 processor
Intel® UHD or NVIDIA® graphics option
Up to 16GB of RAM and dual storage option
HP 15" Laptop
HP 15" laptop is an ideal entry-level laptop for all the requirements of university life - and at a price that you can feel good about. Write, research, take notes, stream, and communicate effortlessly with all the perks of one of the best laptops for students.
Additional features:
AMD processor or up to Intel® Core™ i5 processor
Up to 8GB of RAM
1TB of storage
Best Laptop for Online College Student
Not all students have a physical classroom. For some, they choose to enroll in an online university course for their higher education instead.
A versatile laptop with four modes enables it to work as a tablet, laptop, standing screen, or presentation tent display, while communication and media features are great for streaming and conferencing.
Browse for our top picks below:
HP Envy x360 Laptop
Many online students need powerful tools to support their creative endeavors, which is why the HP ENVY x360 laptop is a top choice for taking notes, sketching, and bringing beautiful things to life. With AMD Ryzen™ processor and up to 8GB of RAM, you can power through your day smoothly.
Additional features:
AMD Radeon™ graphics
Up to 256GB of PCIe-based SSD
Lightweight at just 1.3kg
HP Pavilion x360 Laptop
For students who want it all without hurting their bank account, nothing beats the HP Pavilion x360 laptop. This popular laptop has all the versatility and perks that online students can't live without. Plus, with up to 8 hours of battery life, this laptop is the perfect tool for work and play.
Additional features:
Up to Intel® Core™ i7 processor
Intel® UHD or NVIDIA® graphics option
1TB of HDD or up to 512GB of SSD
HP ProBook x360 Laptop
Although it's traditionally used for business, HP ProBook x360 is a great laptop for college, especially for students taking online classes. The communication features make it ideal for live courses, conversing with instructors, and study group discussions.
Additional features:
Up to Intel® Core™ i7 processor
Intel® UHD graphics
Up to 8GB of RAM and up to 512GB of SSD
Laptop Accessories for Students
Backpack
Protect your laptop from physical damages while you're moving around with a reliable backpack with fashion-forward design.
Wireless Mouse
Make your life easier with a wireless or Bluetooth mouse, designed to feel comfortable in your hands as you scroll smoothly.
Headset
Headset enhances audio experience while you enjoy your music, movies or games, and lets you hear and speak better in video calls.
Add
Product

No product added to compare list