0
HP Spectre Folio Laptop - 13t
Masterful craftsmanship meets bold new design. Crafted from 100% genuine leather, this groundbreaking device pushes the boundaries of what you expect from a PC. Stay on top of projects in laptop position or fold the screen down for photo edits in tablet position. And after a long day, forward position delivers the perfect angle for watching movies. The HP Spectre Folio adapts to your every need and longest days.
BeoPlay H4 - Wireless Over-Ear Headphones
•Wireless Bang & Olufsen Signature Sound.
•Clean lines, minimalist expression.
•Up to 19 hours of battery life.
•Authentic, honest materials – leather, aluminium and steel.
HP Pavilion All-in-One - 24-xa0055m
Bring your digital world to the center of your home with the strikingly designed Pavilion All-in-One PC. An integrated pop-up camera safeguards what matters most, so you can create, work, and play with confidence.
HP Pavilion Laptop - 15t
Express yourself like never before with this stylish powerhouse built just for you. Slim enough to follow you anywhere, and powerful enough to make it through any day.
HP Z5000 Dark Ash Silver Wireless Mouse
The HP Z5000 Bluetooth Mouse allows ease of navigation in multiple operating systems. Noticeably stylish, use with either hand, and simple to use with no cables or transceivers.
HP Tango
HP Tango is perfect for home users who want the perfect blend of style and innovation to connect and print using virtually any device in the home. Wrap your Tango when not in use—choose your favorite colored cover to fit your home décor.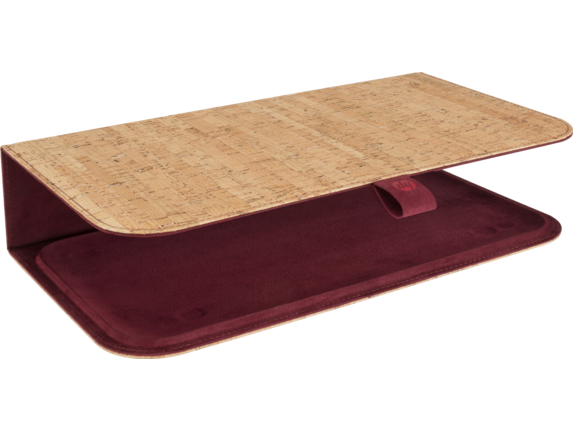 HP Tango Cork and Currant Cover
Wrap your HP Tango when not in use—and ensure it looks good in any room—with a stylish cork cover. Compatible with HP Tango and HP Tango X only.
HP ENVY Desktop - 795-0040xt
When captivating design fuses with incredible power, your household can conquer anything that comes your way. The ENVY desktop realizes your full potential and holds nothing back. From creating brilliant content to showcasing a new arena in entertainment—every moment continues to push the envelope.
HP 14 Spectre Slim Topload
When your day can take you anywhere, your bag needs to be more than just eye candy. Beautiful craftsmanship and functional organization come together for a first-class experience. From unexpected weather to envious onlookers, your laptop has all the protection it needs.
HP ENVY x360 Laptop - 15t touch
Inspiration can strike anytime, anywhere, and with the ENVY x360 you're ready to take your ideas to the next level. Get ready to naturally create from any angle with a touchscreen and full-size keyboard, while enjoying rock-solid security and an incredible audio and video experience. Say goodbye to creative block and hello to an unparalleled creative process.
HP Spectre 13.3 Split Leather Sleeve
When your laptop takes design to a luxurious new level, it needs a protective sleeve just as elegant. With a subtly textured split-leather material, beautiful copper hardware accents and soft micro-suede interior this laptop sleeve makes everyday protection a sophisticated affair.
HP Sprocket 2nd Edition Photo Printer
Share the present with instant 2x3 inch photos from your smartphone. Easily connect smartphones to your Sprocket so everyone can print and view from a shared photo album. Relive every fun-filled moment with an amazing app.
HP Sprocket Blush Wallet Case
Take your Sprocket with you on the go with a stylish wallet case. Compatible with HP Sprocket, HP Sprocket Plus, and HP Sprocket 2-in-1 only.
HP Spectre x360 Laptop - 15t touch
Our most powerful Spectre yet fuses impeccable craftsmanship with untouchable power and performance. Edit 4K videos, build complex digital files with ease, and redefine what's possible with a PC crafted to transform the way you create.
HP ENVY Curved All-in-One - 34-b135se
Transcend the realm of home entertainment with the world's widest curved All-in-One. From the craftsmanship of its ultra-thin, curved micro-edge display to every one of its almost five million pixels, this revolutionary work of art was designed to impress, captivate, and ultimately take your breath away.
HP EliteBook x360 1040 G5 Notebook PC - Customizable
The compact, ultraslim, amazingly light HP EliteBook x360 1040 now features four use modes to get work done, take notes, share content, and enjoy some downtime.