See below for important legal information
Mechanical print time, b&w line drawing, draft mode, plain
FCC Class A emissions - for use in commercial environments, not residential environments
Up to 2400 x 1200 optimized dpi
Up to 2400 x 1200 optimized dpi
HP Color Layering technology
Number of print cartridges
8 (cyan, magenta, yellow, light cyan, light gray, light magenta, matte black, photo black)
Adobe PostScript 3, Adobe PDF, TIFF, JPEG, CALS G4, HP PCL 3 GUI, HP-GL/2 (with free HP Instant Printing PRO)
Gigabit Ethernet (1000Base-T); Hi-Speed USB 2.0 certified; EIO Jetdirect accessory slot
HP Jetdirect EIO print servers
1 Gigabit Ethernet; 1 USB; 1 EIO
Minimum system requirements
Microsoft® Windows® 7: 32-bit (x86) or 64-bit (x64) processor (1 GHz), 1 GB RAM (32-bit) or 2 GB RAM (64-bit), 2 GB available hard disk space; Windows Vista® Home Premium/Business/Ultimate: 32-bit (x86) or 64-bit (x64) processor (1 GHz), 1 GB RAM, 2 GB available hard disk space; Windows® XP Home/Professional (SP2 or higher): Intel Pentium family or AMD K6/Athlon/Duron family (1 GHz), 512 MB RAM, 2 GB available hard disk space
Mac OS X v 10.4, Mac OS X v 10.5: PowerPC G3 or Intel Core processor; 256 MB RAM; 1 GB available hard disk space; Mac OS X v 10.6: Mac computer with Intel Core Processor; 1 GB RAM; 2 GB available hard disk space
Compatible operating systems
Microsoft® Windows® 7 Home Premium/Professional/Ultimate, Windows Vista® Home Premium/Business/Ultimate, Windows® XP (32-bit, 64-bit) Home/Professional, Windows® Server 2003 (32-bit, 64-bit), Windows® Server 2008 (32-bit, 64-bit); Novell NetWare 5.x, 6.x; Mac OS X v 10.4, v 10.5, v 10.6; Citrix XenApp; Citrix XenServer
Print speed, color (draft)
Speed specifications correspond to A1 size documents printed in landscape orientation
Non-printable area (cut-sheet)
0.2 x 0.67 x 0.2 x 0.2 in
Guaranteed minimum line width
0.0031 in (ISO/IEC 13660:2001(E))
< 1 dE2000 in less than 5 minutes
Average < 0.5 dE2000, 95% of colors < 1.4 dE2000
Maximum optical density (black)
4 L* min/2.5 D (with HP Premium Instant Dry Photo Gloss media with Original HP inks)
Sheet feed; roll feed; media bin; automatic cutter (cuts all media except canvas)
Photographic, proofing, fine art printing material, self-adhesive, banner and sign, bond and coated, backlit, fabric/textile
8.3 to 44-in wide sheets; 11 to 44-in rolls
300 ft (application dependent)
Input voltage (auto ranging) 100 to 240 VAC (+/- 10%), 50/60 Hz (+/- 3 Hz), 2 A max
170 watts (printing), < 31 watts (ready), < 12 watts (< 30 watts with embedded Digital FrontEnd) (sleep), 0.1 watts (off)
Operating temperature range
HP Designjet Z5200 Printer; printheads; introductory ink cartridges; printer stand and media bin; spindle; Original HP sample media roll; quick reference guide; setup poster; start-up software; power cord
One-year limited hardware warranty
Printer drivers, HP Instant Printing Pro, HP Printer Utility including HP Color Center, HP Designjet Excel Accounting Report
Mechanical print time, US D color image, best mode, glossy
Mechanical print time, US D color image, normal mode, glossy
Mechanical print time, US D color image, draft mode, coated
Mechanical print time, US D color image, normal mode, coated
Mechanical print time, color line drawing, draft mode, plain
US D color line drawings/hr, draft mode, plain
Recommended HP Care Packs
Enhance and extend your protection beyond the standard limited warranty with our HP Care Packs.
Simple pricing. Simple process. Outstanding support.
HP Total Care Warranty
One-year limited hardware warranty
Learn more
Top match for your Printers
Browse Accessories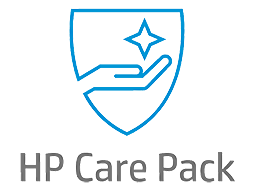 HP 3y Next Business Day Onsite Designjet Z5200 44in Service
HP Hardware Support Onsite Service provides high-quality remote assistance and onsite support for your covered hardware, helping you to improve product uptime. You have the flexibility to choose between multiple predefined service-level options featuring several onsite response or call-to-repair time and coverage window combinations in various durations to address your specific service needs. Service level options with call-to-repair times provide IT managers with support specialists who will quickly begin troubleshooting the system to help return the hardware to operating condition within a specified timeframe.