To top
Revolutionize your note-taking
The HP Active pen and exclusive software, designed by HP with you in mind, provide the natural feel
of writing on paper with the organizational convenience of digital text.
HP Instant Note
Tap twice anywhere to take notes. Notes automatically save to OneNote. Your notes will automatically embed links to the files, websites, or applications you are using.2
HP Notes Hub
Organization has never been easier than with HP Notes Hub. Look at your content in user-friendly software that fills in the events that surround your files and content.
Amazing stylus experience
The unique ergonomic design of the HP Active Pen with Wacom digital pen technology mimics the weight and balance of a real pen, and gives you amazing pixel precision with real-time responsiveness.
Estimated U.S. retail price. Actual prices may vary.

Not all features are available in all editions or versions of Windows 10. Systems may require upgraded and/or separately purchased hardware, drivers, software or BIOS update to take full advantage of Windows 10 functionality. Windows 10 is automatically updated, which is always enabled. ISP fees may apply and additional requirements may apply over time for updates. See http://www.microsoft.com.
Verizon 4G LTE module requires separately purchased service contract. Check with service provider for coverage and availability in your area. Connection speeds will vary due to location, environment, network conditions, and other factors. 4G LTE not available on all products, in all regions.
Internet service required and not included.
Full high-definition (FHD) content required to view FHD images.
For DTS patents, see http://patents.dts.com. Manufactured under license from DTS Licensing Limited. DTS, the Symbol, & DTS and the Symbol together are registered trademarks, and DTS Studio Sound is a trademark of DTS, Inc. © DTS, Inc. All Rights Reserved.
Multi-Core is designed to improve performance of certain software products. Not all customers or software applications will necessarily benefit from use of this technology. 64-bit computing system required. Performance will vary depending on your hardware and software configurations. Intel's numbering is not a measurement of higher performance.
For hard drives, GB = 1 billion bytes. Actual formatted capacity is less. Up to 35GB of hard drive is reserved for system recovery software. Micro SD Memory card Sold separately.
Cortana experience may vary by device.
Games sold separately.
© HP Inc. The information contained herein is subject to change without notice. The only warranties for HP products and services are set forth in the express warranty statements accompanying such products and services. Nothing herein should be construed as constituting an additional warranty. HP shall not be liable for technical or editorial errors or omissions contained here in.
Windows 10
Windows 10 is the best combination of the Windows you already know, plus lots of great improvements you'll love.
Solid State Drive
No matter how much space you choose, you're getting 100% flash storage. With no spinning hard drive draining your battery life, and lightning-fast bootup time, you'll love the speed and performance flash storage gives you. Choose from 128 GB, 256 GB, or 512 GB to store it all.
Intel's best processor ever
The new standard for PC performance has arrived with Intel® 6th Gen Core™ processors! Our blazing fast, feature packed processor family with built-in security is ready to take your productivity, creativity and 3D gaming to the next level. And, by enabling the exciting Windows* 10 features, the 6th Gen Intel® Core™ processors empower you to unleash your imagination and explore the possibilities.
Up to 8GB of RAM
Choose from 4GB or 8GB RAM options.
---
Return & exchange information
HP.com will accept returns or exchanges for this product up to 30 days after delivery.
Windows 10 Home 64 – HP recommends Windows 10 Pro.
Intel® Atom™ x5-Z8300 with Intel® HD Graphics (1.44 GHz, up to 1.84 GHz, 2 MB cache, 4 cores)
802.11ac (2x2) and Bluetooth® 4.0 LE; 4G LTE Verizon
Up to 6 hours and 15 minutes video playback
1 micro-B USB 2.0; 2 integrated microphones; 1 headphone jack (3.5 mm); 1 micro SIM card
1 MicroSD/SDHC/SDXC (NTSF format support up to 128 GB, FAT format support up to 64 GB)
10 W AC adapter with a micro USB connector
Accelerometer; G sensor; GPS/AGPS, GLONASS; Ambient light sensor; Proximity; Hall effect sensor; Gyro
1-year limited hardware warranty, 90-day limited toll-free technical phone support, 30-day limited software support (from date of purchase)
OneDrive; Dropbox; Evernote; Netflix; Avast! SecureLine VPN; The Weather Channel; Adobe Flash Player; WildTangent Games for HP
Includes Word Mobile, Excel Mobile, PowerPoint Mobile, and OneNote
Return & exchange information
HP.com will accept returns or exchanges for this product up to 30 days after delivery.
Top match for your Laptops
A truly powerful audio experience
Long-playing power
Effortlessly organized

View Details
Browse Accessories
Browse Accessories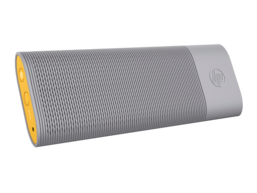 HP Roar Travel Wireless Speaker
A truly powerful audio experience
Long-playing power
Effortlessly organized
M1F95AA#ABL
Free shipping & free returns
Save $165 instantly, ends 10/22
Product reviews
Rated

5

out of

5
 by
Lov3m3tal
Overall Good Value
This tablet is pretty good. It performs common tasks without a hitch. Windows 10 offers the ability to perform more demanding tasks, and that's where you'll find trouble. My only criticism is that it needs 4 GB of RAM. Anything running Win10 should have 4GB of RAM.
October 4, 2016
Rated

2

out of

5
 by
Michael1603
Unique set of features. Iffy execution.
I bought this note tablet for one reason. To use as a GPS tablet while driving. The LTE radio works fine. The GPS receiver is very slow, loses fix often and has no diagnostic available to test it's functionality. The SD card slot is very intermittent. The performance of the unit is fine when the GPS has a lock. All in all... a mediocre product.
June 30, 2016
Rated

5

out of

5
 by
201680116
Far Exceeds Expectations, nearly Perfect Device
While on sale for $200 this is a great product, vastly superior to surface 3 for value and functionality. The design is great and it very much looks like the surface line. Performance is better than expected for an atom. Don't expect to load it down with excessive amounts of bloat and get good performance (not too much that needs uninstalled out of box). System + Hibernation + Pagefile take up about 12gb of the 27gb available, which in my opinion is reasonable. I have seen Samsung touchwiz tablets with more storage taken up by system. Had to do a lot of updates out of box and was a little sluggish while it was setting up. Now that everything is up to date everything is sufficiently snappy. Great value, especially with LTE built in. SIM card comes pre-installed and VZW plans aren't terrible for prepaid. $35 for 2 months, 2gb isn't bad.
June 2, 2016
Rated

1

out of

5
 by
DarkAges
Could have been great - is not
Way under powered to run Windows 10, note software not working, returned, HP customer support very good I will say. I hope HP makes an 8" windows tablet with the appropriate RAM etc as would be a great product if properly executed. But it was not
May 14, 2016
Rated

5

out of

5
 by
richardhayles
i recieved this as a replacement tablet
good features and performance but only 2gb memory. the memory fills up fast. I had to go and buy a 32 gb micro card. I inserted in the machine but I did nit read the card. I tried to eject it to no avail. I called hp and they are sending another one. rest assured I will call them before I try to insert the memory card. good overall tablet and very fast. but this tablet should have more than 2gb of internal memory
April 15, 2016
Rated

2

out of

5
 by
Honest34
Feels bad man
I don't think that this product is ready for windows 10 or it hasn't been thoroughly tested. The out of box experience was fine until it imported my account. As soon as I logged in- the tablet came to a crawl. Tapping the start button to access the live tiles took a full 10seconds of waiting time, which in terms of 2015 is an eternity when compared to literally any other computing device. Obviously that's a minor problem IF that were the only time it slowed down. I give that example because it's the very simplest command you can give any tablet and expect a predicted response time. Settings, programs, apps, everything else was equally slow, but providing details about the rest is irrelevant if it can't even access the start menu properly. I really wasn't expecting the performance to be so poor considering the HP stream 7 did moderately well (exceptionally well if you consider it was only $80) out of box and its specs were half that of this tablet (1GB RAM, 1.33GHz, Win8.1). The weight of the tablet was a little too heavy for an 8inch, but it felt very sturdy. The thing feels like it can take a beating, but looks nice. The screen was fair and capacitive response good, but I think the HP software included with the tablet is what causes it to slow so hard. The one thing I can say good about this tablet is that HP was a champ in handling my return call. The rep I spoke with was super helpful and they gave me 0 grief about getting a refund (including the overnight shipping I paid). I should probably also mention they offered to exchange the tablet for a similar product with the addition of an inconvenience voucher to help reduce the price further if I chose- which was pretty nice of them (I declined). So should you choose to ignore my review, you can feel safe about buying the tablet and knowing HP has your back if you come to the same conclusion.
December 8, 2015