THE BOLD WAY TO STAY CONNECTED
INTRODUCING
The Movado
BOLD Motion
Smartwatch
ENGINEERED BY HP
Modern Design,
Signature
Movado

Developed by Movado, renowned for its modern design aesthetic, artistry and innovation since 1881.

Amplified Essentials

Keep everything essential front and center so you never miss anything important. Receive vibrations and visual cues for calls, texts, appointments, and more.

Notification Control

Get notified about what's important, and set up subtle notifications for things you can get to later.
ENGINEERED BY HP
Engineered by HP is infusing innovative materials, design and custom technology into the style of the devices you love, to make them more connected and responsive to the way you live.
Works with both iOS (8+) and Android (4.4+). Exceptional performance with up to one week of battery life for smart functions. A beautiful water-resistant watch that's always on.
Up to 7 days* of
battery life


THE FEATURES
Amplified Cues
Illuminating design for the modern world. Stay on top of everything important with instant notifications using vibrations and visual feedback.

Calendar
Get reminders for important meetings and events from one or multiple calendars to make sure you arrive on time and in style.

Priority Calls & Texts
Your priorities, at your discretion. Receive notifications for calls and text messages from people who matter to you most.

Active Goals
"Movado" means always in motion, and the BOLD Motion smartwatch lets you set your daily steps goal, and track your progress over the week and month.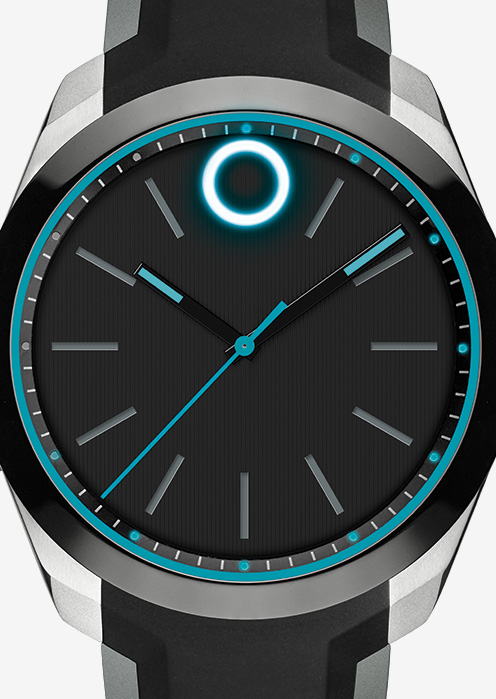 movado
Synonymous with artistry, innovation and craftsmanship, Movado has been dedicated to pushing the boundaries of modern design and elevating the art of fine watchmaking to a fine art form since its founding in Switzerland in 1881.

It is a brand in motion – always changing, always innovating, always moving forward. This quest for innovation has made Movado one of the world's premier watchmakers with more than 100 patents and 200 international awards for watch design and time technology. With a proud heritage of Swiss craftsmanship, design excellence, and technological innovation, Movado continues innovating into the future.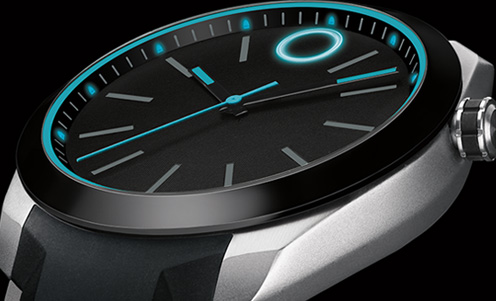 The bold motion collection
Keeping pace with fashion and the times, the Movado BOLD Motion collection finds creative new ways to express Movado's aesthetic and values, bringing artistry, imagination and innovation to watch design.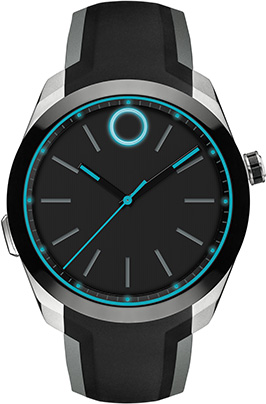 Movado Bold Motion Steel/Silicone Strap
Product Description
Ceramic Bead Blasted Stainless Steel Case
Matte Black Silicone strap
Minute Reflector with Teal LUMI Ring
Matte Dot with Teal LUMI ring
Polished Black ion-plated Bezel
Rhonda 763 analog movement
Includes custom USB charger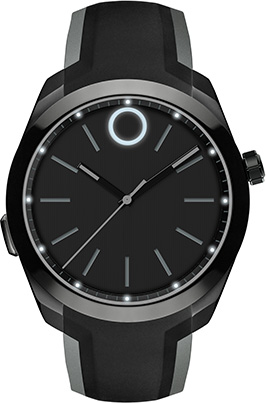 Movado Bold Motion Black/Silicone Strap
Product Description
Ceramic Bead Blasted Black ion-plated Case
Matte Black Silicone strap
Minute Reflector with White LUMI Ring
Matte Dot with White LUMI Ring
Polished Black ion-plated Bezel
Rhonda 763 analog movement
Includes custom USB charger